Cable Pulley Introduction:
Nylon Cable Pulleys
1.Wheel Size: 120~450mm
2.Wheel Material: Nylon/Aluminum
3.Wheel Number: 1~5
4. Frame Material: Galvanized Steel Frame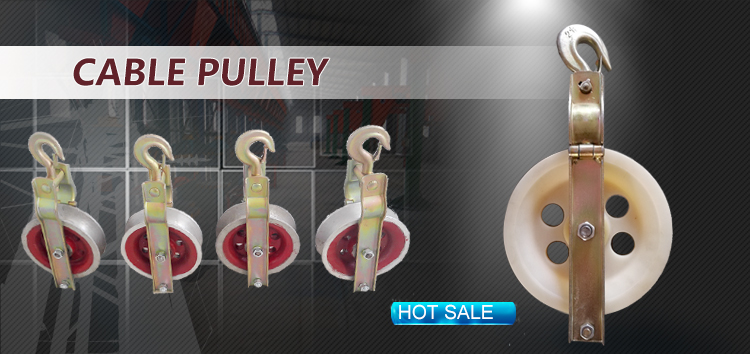 Usage of Cable Pulley:
Protect the cable and conductor from fricting when they are laying. They can save time and effort.
Description of Cable Pulley:
1. We manufacture a lot of models cable pulling block for different uses in the overhead
transmission line construction.
2. They have are used to support conductors, OPGW, ADSS, communication lines.
3. The sheave of the pulley blocks are made from high strength MC nylonor aluminum materials and
the frame of blocks are made of galvanized steel.
4. Cable pulley block are high strength and flexibility, easy to use, light weight, wear-resisting,
and long service life.
Remarks: All kinds of pulley blocks can be manufactured according to the customers's requirements.