Cable Roller are high strength and flexibility, easy to use, light weight, wearresisting, and long service life.
We manufacture a lot of models Cable pulling block for different uses in the overhead transmission line construction.
They have are used to support conductors, OPGW,ADSS, communication lines.
Cable roller are made from high strength MC nylon,or aluminum materials, and the frame of blocks are made of
galvanized steel.
Cable Roller Material
The Cable Rollers are made of aluminium or nylon.
It could guarantee a long working life even under extreme conditions.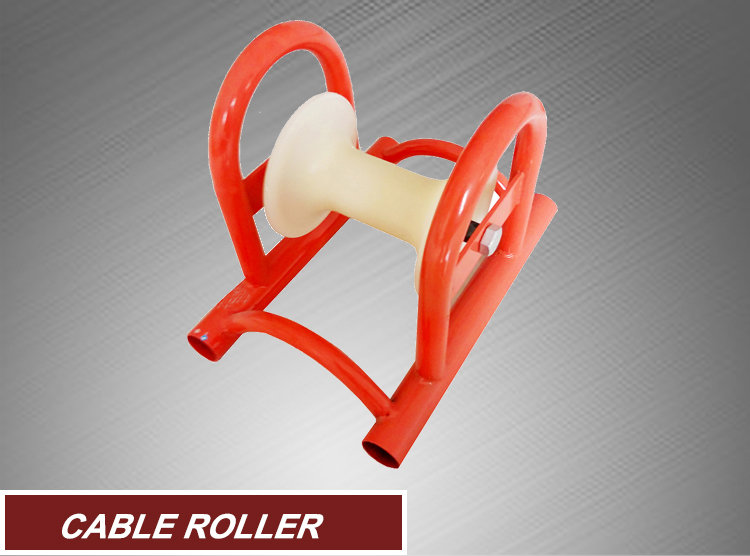 1. Application
Used for guiding cable to turn and set free.
and used for setting power cable and communication cable in trenchers or on ground.
2. Feature
Corner Cable rollers, the cable rollers are used in protecting the cable during cable-laying at the tunnel construction. So the cable can laying well enough to laying.
3. Detailed Description
Nylon cable laying rollers Use in laying cable on ground protect cable not to wear.
Divides into according to the material quality: Alloy wheels and MC nylon wheels
Type: Tubular and plate
Specifications of Cable Roller:
Other types of cable roller: