1.U Type High Strength Anchor Shackles
In the construction for supporting or traction steel rope connection and other tools.
Features:

Working load limit permanently shown on every shackle
Forged,Quenched and Tempered with Alloy pins;
Maximum proof load is 2.2 times working load limit;
Minimum Ultimate load is 6times working load limit;
Galvanized or Hot dip galvanized or self colored.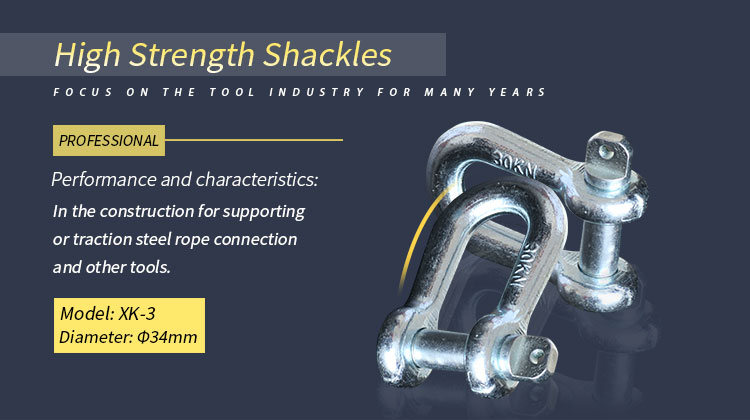 2.High Strength Cable Pulling Swivel connector
* It is suitable for connecting the wire rope and the net sleeve connecting the wire rope in the transmission line, and releasing the twisting force of the wire rope.
* it is made of alloy tool steel, with high strength and light weight, which can be easily passed through pulleys and tension machines, tractors and other equipment.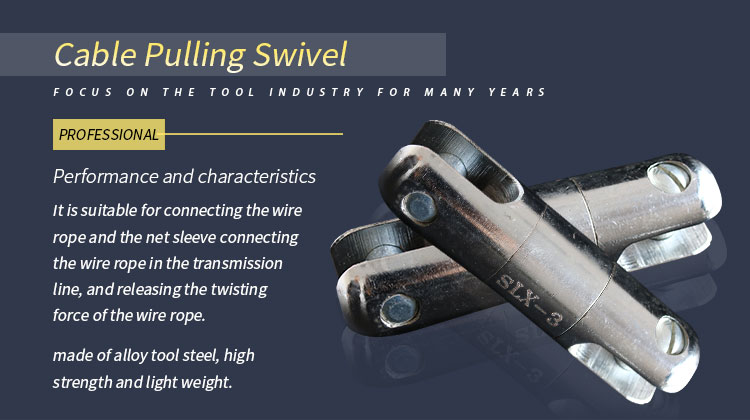 3.

Anti-Bends Connectors Applied To Electric Power Construction
*Suitable for the connection of towing operation with no twisting wire rope.
*Small volume,light weight,can smoothly through the corners,pulley,tension machine,traction machine.
*Application:Anti- bends Connector is suitable to traction of connecting anti-twisting wire rope.
*Features:High strength, light weight, and good looking.
It can smoothly go through the machine traction pulley and the tension machine.