Cooling Tower Air Inlet Louver
Product categories of Cooling Tower Air Inlet Louver, we are specialized manufacturers from China, Cooling Tower Air Inlet Louver, Tower Air Conditioner Louver suppliers/factory, wholesale high-quality products of Cooling Tower Louvers R & D and manufacturing, we have the perfect after-sales service and technical support. Look forward to your cooperation!
China Cooling Tower Air Inlet Louver Suppliers
Air inlet louvers can be used for various ventilation and combustion settings, both for the home and for industrial uses. They tend to have a simple design that lets optimum airflow in for their intended purpose. Louvers are made in all sizes for these applications, and they can be anywhere from several inches across to several feet in length. Common places to find air inlet louvers include in walls, floors, and ceilings, as well as in car hoods and ventilation systems. They are typically used in conjunction with blowers, vents, and outtake louvers for proper airflow in a given setting.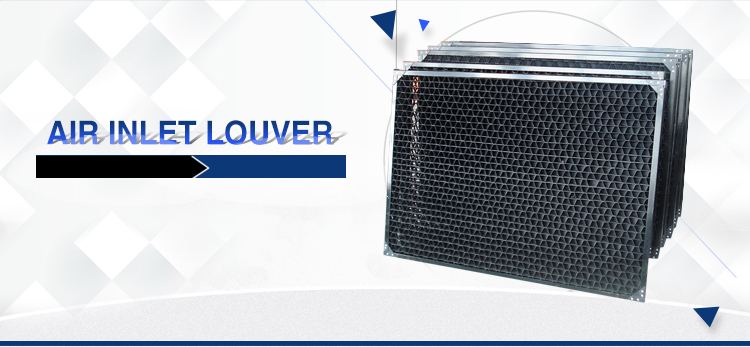 Air Inlet Louver Specifications: