Welded Stainless Steel Water Tank is made of SUS304 stainless steel sheet and by mould pressing.
Compare with other tanks, it has many advantages, such as good looking light weight, high strength, anti-corrosion, heat-resistant, clean water quality, seepage-proofing, anti-seismic, easy installation, convenient cleaning, maintenance-free and some so on.
Stainless Steel Water Tank Mould Features and structure:
1) Strong resistance to corrosion.
2) Reasonable structure design.
3) All welded on-site combination. High strength, good sealing, prevent secondary pollution of water quality.
4) Light weight, that is one half of ordinary steel plate Water Tank.
6) Clean, bright, beautiful appearance.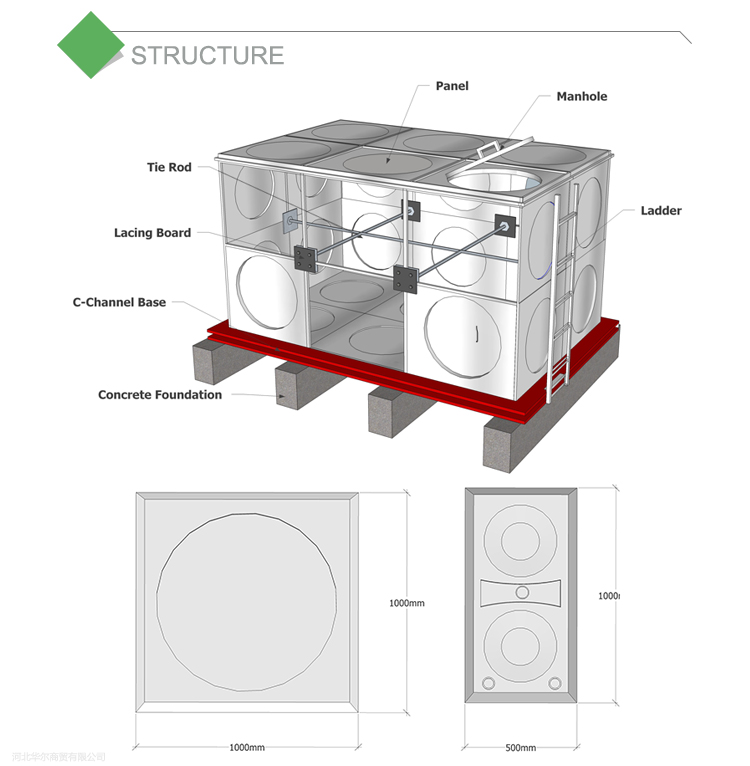 Stainless Steel Water Tank Mould Panel size for your reference:
Water tank size: Can be made as your reuqest.
Panel size: 1mx1m, 0.5mx0.5m, 1mx0.5m
Wall board thickness: 5mm,8mm,10mm,12mm,14mm,16mm etc.