Tube Settler
Product categories of Tube Settler, we are specialized manufacturers from China, Tube Settler, Hexagonal Tube Settler suppliers/factory, wholesale high-quality products of Pp Tube Settler R & D and manufacturing, we have the perfect after-sales service and technical support. Look forward to your cooperation!
China Tube Settler Suppliers
Tube Sttler,also named Hexagonal honeycomb packing.The hexagon honeycomb packing lamella plate clarifier Tube Settler is very suitable in all different clarifiers and removing sand. It is regarded as universal water treatment equipment in water supply and drainage engineering. It has wide application, high handling efficiency, small area, etc.
It is suitable in removing sand in inlet, industry and drinking water precipitation, separation in oil & water.
The material of tube settlers are PP and PVC.And the size also could be customized according to your requirements.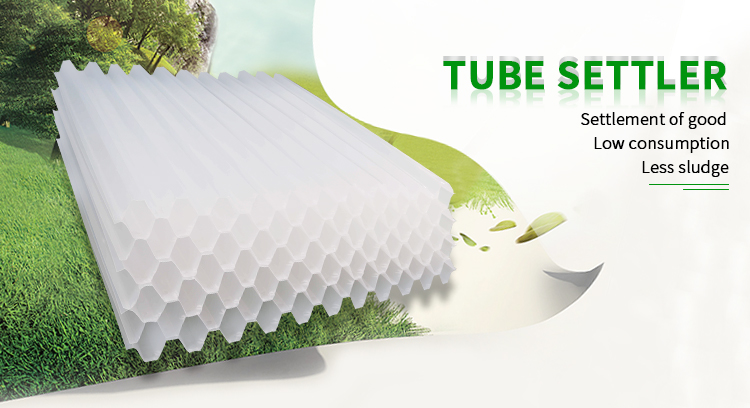 Tube Settler Specifications:
Size

(mm)

Pieces

(m2)

Thickness

(mm)

Weight

(Kgs/m2)

Specific Surface Area

(m2/m3)

Φ25

62pc

0.40

30

139

0.45

35

139

Φ35

42pc

0.40

22

109

0.45

25

109

0.50

28

109

Φ50

30pc

0.40

16.5-17

87

0.45

17.5-18

87

0.50

18.5-19

87

0.60

22

87

Φ80

19pc

0.70

19.5

50

0.80

22

50